The first weekend...so far
06 August 2006
Even on Day 7, I am still waking up and thinking, "where am I?!" before it settles in. That realization is getting less and less disappointing every day, and that's called progress. Erin said the weekends were really boring and lonely, and they are, but it's exactly what I needed after a pretty turbulent first week.
Out of all the things that will happen in the real world while I am in here, the only one I wish I could have gotten to experience is the U.S. Scrabble Open. It started yesterday in Phoenix, and, though I doubt I could have afforded to go, I think I would be faring pretty well if I were there. I've been following the tournament online, though, and paying close attention to the progress of my friends from the club. Most of them have won 3 or 4 games out of the first 7, but it's still early in the tournament. I called up Scott, my Scrabble mentor, to wish him luck before the second day of play began.
One of my best friends, Mike, came to visit yesterday and brought some DVDs for me to watch.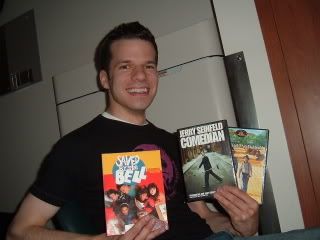 And it made me realize how little I've been taking pictures. Here's one of Becca and I before we went to bed. I think she's on her tiptoes.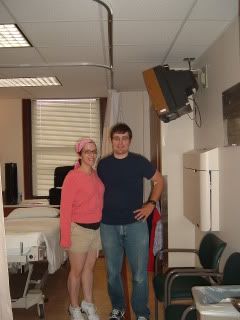 11:57 :: ::
permalink
1 Comments:
Wishing both of you the best! I found the link to your blog from NASA Watch.

By 22:08 , at